INDECENT
SEP 25 & OCT 2  |  10:30 AM
SPACE THEATRE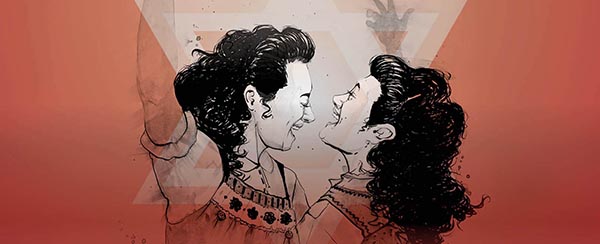 ---
The true story of a play that defied the odds and defined a community.
Pulitzer-winning playwright Paula Vogel tells the emotional true story of Sholem Asch's groundbreaking play, The God of Vengeance, and the passionate artists who risked everything to share it. Many European productions of the provocative Yiddish story were highly successful in the early 1900s – even with a same-sex romance at its center. But when its Broadway debut was deemed "indecent," it begged the question of who gets to decide what is considered art and what deserves to be censored. Follow the explosive tale through scandals, war and rewrites as a defiant, dedicated few refused to let it be silenced.
Celebrate the Tony Award-nominated play "that deeply touches so much rich emotion about history and the theater, anti-Semitism, homophobia, censorship, world wars, red-baiting and, oh, yes, joyful human passion" (Newsday). Evoking the Jewish experience through traditional songs and dancing, this stirring production will leave you with a deeper appreciation for the art and experiences we often take for granted.